I am attending SHINee's concert this saturday! Although they are not my bias group, I like their songs. I don't collect their albums and stuff like I do for Super Junior though. SHINee just won the Best Dance Group in MAMA (over SJ, tsk). I look forward to their best dance performance. They better put in a good show because their tickets are pretty expensive!!!
Gosh... These kpop concerts seriously busted my wallet!
After the SHINee concert which I expect to end at around 11pm, I will take a loooooong time to reach home because of the crowd. The MRT will be cramped with people. That's what I hate. :(
Then when I reached home, I have to quickly pack up, wash and go to sleep because on Sunday 9am, I am catching a flight to KL for my beloved Super Junior. :D
So busy right?
Busy and expensive but worth it.
For Super Junior everything is worth it. LOL....
I will return on 13 Dec and that will conclude my Kpop craze for this year. I will take a break, rest, save money and wait faithfully for Super Show 5.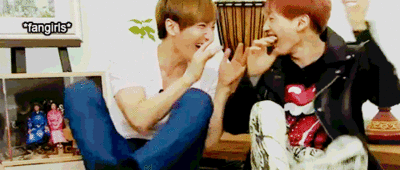 This is me when I think of Super Show 5.
LOL...